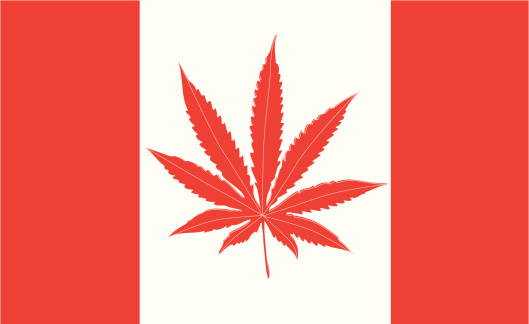 Canadian Law Overhaul
In a new law that has passed by the Canadian Parliament, Registered Canadian medical marijuana patients are now allowed to grow a "small amount" once they have passed an approval process with Health Canada. This is great new, but there are a few grey areas. For example – there is no specific amount confirmed, just a 'small amount'.
Patients are also allowed to designate someone to grow for them, or continue to purchase from a licensed producer and if they did want to grow their own, the seeds or clones have to be purchased from a licensed producer, of which there are currently 34 of in Canada.  Having these options enables patients who may not have the means to grown themselves, or if they are unable to pass a background check, can still have access.
The law enforcement does not seemed to have changed and law enforcement officials still play their role in enforcing the CDSA, including whether individuals who possess, produce, sell or provide and transport, deliver or ship cannabis are operating outside of the regulated ACMPR framework.
Access to cannabis for medical purposes is only permitted under the terms and conditions set out in the regulations. Storefronts selling marijuana, commonly known as "dispensaries" and "compassion clubs," are not authorized to sell cannabis for medical or any other purposes. These operations are illegally supplied, and provide products that are unregulated and may be unsafe. Illegal storefront distribution and sale of cannabis in Canada are subject to law enforcement action. In regards to individuals registered to grow for other people or themselves, they must not sell or give cannabis to any other person than they are registered and permitted to, or produce cannabis for more than two people registered with Health Canada, including themselves, for whom they are authorized to produce in a registration.
The change is part of some new laws that are set to go into effect on August 24th, exactly 6 months after Federal Judge Michael Phelan struck down a law that made it illegal for medical cannabis patients to grow their own weed.
He said the restriction violated patients' rights by forcing them to buy their medicine from a commercial supplier; going on to say that medicinal cannabis patients in Canada should have the right to grow their own medicine. He gave the Canadian government six months to come up with new laws about home growing medical cannabis.
Health Canada official told reporters that the government believes the new regulations provide reasonable access for patients to medical marijuana and address the issues raised in the court decision.
However, not all are over the moon at this newly passed law. The parent company for one of the country's best-known marijuana producers said the new rules are good news for those who want to grow at home, but the government failed to address problems that existed under the old rules: elevated diversion risks, abuse of plant limits and the inability of law enforcement to know legal from illegal cannabis.
"While we believe this is a short-term initiative, with a broader overhaul of cannabis policy expected in the coming months, it is still a setback for the advancement of sound cannabis policy and Canada's global leadership in cannabis regulation," Canopy Growth Corporation, the parent company of Tweed Inc., said in a statement.
Let's see how this new law goes, and see if there are many changes made. What are your thoughts on the new Canadian Cannabis laws?
Thanks to GreenRush Daily, and Macleans.
Please Note: This content is for informational and educational use only. The Attitude Seed bank sells all seeds strictly for souvenir purposes only or for storage in case the laws in the UK may change and for the conservation of cannabis seeds. We do not condone or encourage the germination of these cannabis seeds and we will refuse a sale to anyone who leads us believe they will use these for anything other than souvenir purposes. Seeds sold by The Attitude Seedbank may not be germinated in countries not legal to do so. WARNING: IT IS A CRIMINAL OFFENSE TO GERMINATE CANNABIS SEEDS IN MOST COUNTRIES