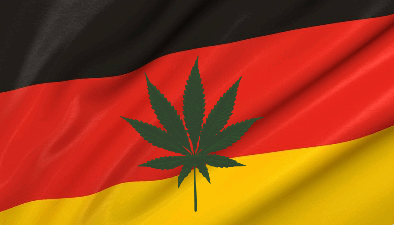 Germany to Legalize Marijuana!
Wow! This is awesome news…so many countries are following in each other's steps as worldwide legalization of marijuana continues for both medicinal and recreational purposes. This time it is surprisingly Germany who has announced that marijuana is set to be legalised in their country.
Currently, the German Cannabis laws are strict and it is illegal but law has granted those with medical conditions such as terminal cancer permission to grow by the German Ministry for Drugs and Medical devices. Out of the whole population of Germany (around 80 million), only 300 or so people are permitted to consume cannabis as medicine and according to a report in the Independent, 424 licenses for medical marijuana have been granted for doctor-supervised medical use of cannabis since a 2005 Supreme Court decision, although 42 of those patients sadly have since passed away.
However, the new law is not for everyone, with no plans for marijuana to be legalised for recreational use and a poll by infratest dimap on behalf of the DHV concluded only 30 percent of people believed cannabis should be made completely legal, although a majority of people agreed it should be legalised as a medicine.
Taking heed from other countries that are now legalising, Hermann Gröhe, German Minister of Health confirmed that the ideal outcome of legalising was to treat patients with terminal and life- altering illnesses 'in the best possible way'.
"Without wishing to pre-judge the work of the Bundestag (lower house of parliament), it is likely that the law will come into force in the spring of 2017," Gröhe (German paper Die Welt).
Gröhe also suggested that health insurance companies should cover the costs if patients can't be helped in any other way and confirmed that cannabis would be available on prescription from pharmacies. Unusually, until specific, regulated plantations have been established to grow the cannabis, Germany will import "medical marijuana".
However, there have been voiced opinions form officials who caution that just because the laws have been proposed for those who need cannabis for medical use, it is still not a completely safe drug.
"The use of cannabis as a medicine within narrow limits is useful and should be explored in more detail," Marlene Mortler.
"At the same time, cannabis is not a harmless substance, a legalization for private pleasure is not the aim and purpose of this. It is intended for medical use only."